Hello everyone! With the recent news update and Eclipse coming ever closer on the horizon, we will now be posting our newsletters right here onsite! As always, please read the entirety of this newsletter, so you can be up to date with all the latest happenings in our group!
THIS MONTH'S WINNERS...
MoTM: KittySquid307 & Allibunn
Random Contest: TBA, Alli and Moni are currently away.
We will fill in the winners as soon as possible.
Behr's Beauty Contest: Sprinkles, BirdOfInk, PoppyWolfMoon
DTA: FailedMonster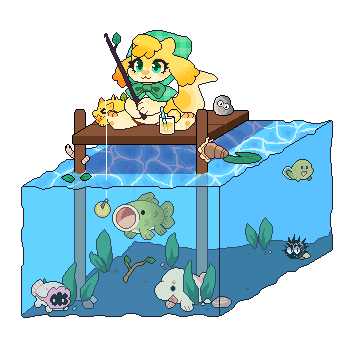 All activities for July have been reset, with the exception of the Random Contest! This month's featured activity will be Lottie's Luck! To have a shot at becoming Midveiler of the Month, get your oven mitts out and try your best! This month's activities are all about comfort food, featuring marshmallows, s'mores, and pot pies! This month's DTA... a cute lil cowboy! Yeehaw!
July will be a rather slow month, with a lot of emphasis on our annual summer advent calendar! Every day this month, there will be a picnic-themed strudel up for sale! If you've been waiting for a chance to get a strudel of your own, this is it! From auctions, to flatsales, to OTAs, there are plenty of opportunities to add a new midveiler to your family! Even if you don't participate in purchasing, we hope you enjoy all the adorable designs that our artists have worked so hard on! Due to the advent however, there will be a hold on adoptables and MYO sales. But don't worry! All that will come back full force in August! 
I have been working on completing my current queue, and then will begin working on the website once more! Starting in August, I will be aiming to host regular streams on Fridays and Saturdays! These streams will include new designs, game development art, etc.
Thank you for your continuing patience as I get settled into my new home from our move. My schedule has still been a bit hectic as I try to settle back in, and get caught up on the months I fell behind. I unfortunately was not able to host our second Pride month fundraiser, but no worries! I will be holding another fundraiser at a later date. The Pride skin will be completed and added to your accounts sometime this month.
Though July will be uneventful in terms of website development, come August, I will begin work on introducing Midveil's newest residents: Jollybeans! The jollybeans will come with new shops, activities, and areas to explore! I can't wait to put my all back into the development of Strudel Cafe. Have a great month everyone!