Happy July!
As per usual, please check out our Winner's Showcase to see last month's winners.
 
New Items: Iron, Leather, and Sulfur Oh My!
New items have been added to the prize pools for Foraging and Fishing temporarily. We have another planned location for these items in the future, but for now we wanted to give users a chance to stock up ahead of next month's event. (We hear they'll come in handy for crafting some weapons…) If you don't get many fret not, they'll be purchasable for the duration of the event next month!

Prize Update: Random Contest
Random Contest is getting a prize update! Going forward, all three winners will receive a Wazdoodle (rather than just the 1st place winner) and the 1st place exclusive prize will be an upgrade to Ghost, Trickster, or Blighted on a Midveiler (or unused slot) under your ownership and of your choice! This month's theme is Chalk Art so be sure to break out the sidewalk chalk (or a chalkboard) and have fun with it!

Prize Update: Behr's Beauty Contest
We are expanding the prize pool for monthly winners to include Morph Potions! We will continue to rotate prizes periodically. This month the Morph Potion (Glowfly) is up for grabs for the top three voted entries!
Card Games Update: Higher or Lower Performance Adjustments
Performance adjustments were recently made for Higher or Lower. So far they seem to be working well so the same changes are in the works for Pyramids which will be released soon! We'll post a news article once the game is released, and some new prizes along with it…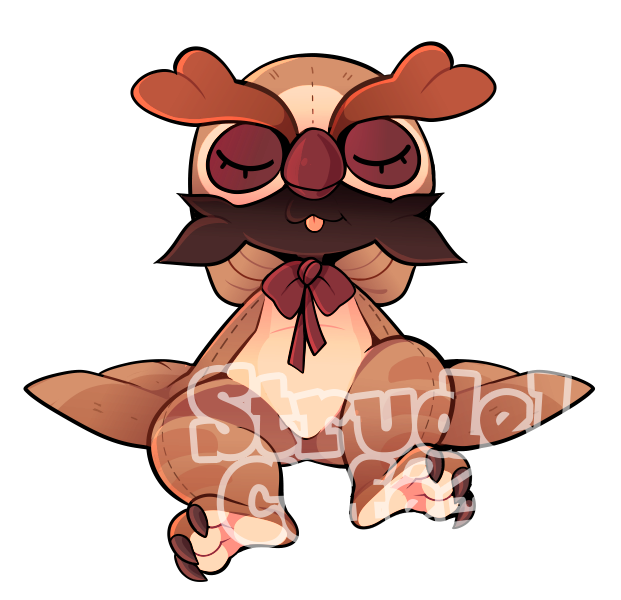 July DTE: Thimblet M0644
This squishy Owl-themed Thimblet was donated by its original designer ophangel and is looking for a new home! Comes with masterlist art by Loppy. Click here to learn how to enter!
 
All activities have been rolled over and are ready for the new month!
Featured Midveilers to be added once we hear back from this month's winners