Happy May!
As per usual, please check out our Winner's Showcase to see last month's winners.
EVENT: Salt's Birthday Surprise
It's birthday month here at Strudel Cafe and Sugar is on a mission to throw an excellent surprise party for her brother Salt! Visit the event page to pick up a recipe book and begin crafting treats that can be turned in for Birthday Tokens. The higher level the recipe, the more tokens it will be worth so craft accordingly!
Beginning tomorrow 05/08 you will also begin to collect party favours while completing dailies such as harvesting crops, fishing, cloudchasing, etc. The first applicable action each day guarantees a party favour and you can acquire up to 3 per day!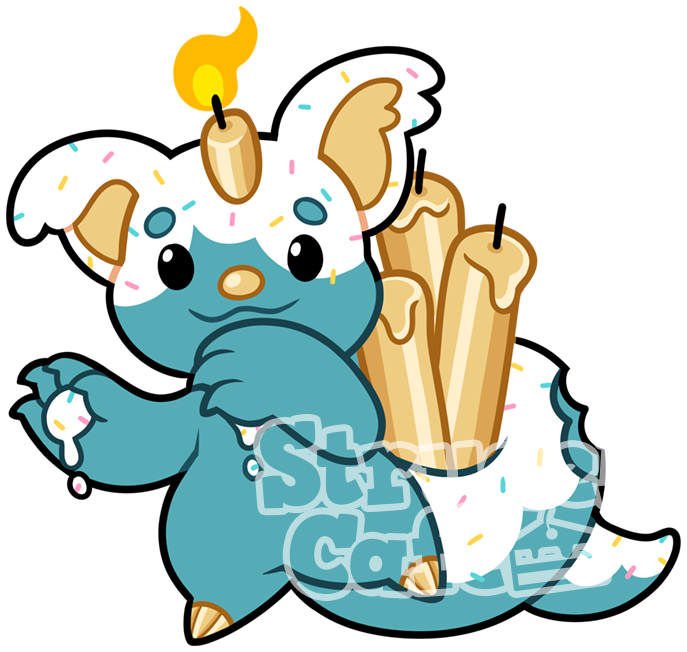 DTA: Birthday Candle Trickster
Who is that munching on the birthday candles?! It's this month's DTA! Check out this adorable Trickster designed by sleepyshroom that's looking for a new home! Click here to view how to enter!

All activities have been rolled over and are ready for the new month!
MotM Strudels will be added once we hear back from this month's winners