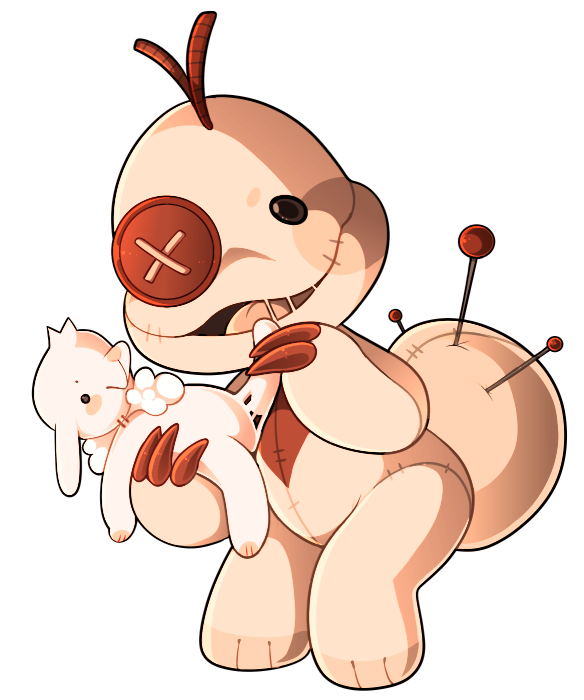 The Stick n' Poke is a random chance game that can be rolled on Thimblets for a chance to win weird mutations, pets, and even a special Treat item! Each roll costs 10,000 crumbs, and requires you to pick a Thimblet (or Thimblet MYO Slot) to apply it to. After rolling, you'll have the options to "keep" the rolled prize, or "cure" it for a small fee. You won't be able to roll again until you choose an option. (If you accidentally leave the page, the options will still be there when you return!)
Stick n' Poke mutations will be added to your Thimblet's masterlist as "Pending" until you apply them. To apply your Stick n' Poke mutation(s), submit a redesign and include the mutations you've rolled in the Mutations Items section. To cure a mutation, go to your Thimblet's masterlist page and click "Cure" beside the unwanted mutation. You will need a Spooky Scary Serum in your inventory to cure mutations.
Any pending mutations must be applied or cured before you can trade your Thimblet.